Technology changes fast and keeping up with it can sometimes be a daunting task. Maybe you've said to yourself, "I don't have time to learn another tool," or "I'm not tech savvy, I don't understand that stuff." If these sound familiar to you, you're in the right place. No Tech to Pro Tech is a weekly podcast for people who find technology to be intimidating, but want to be able to use technology and digital tools in their everyday lives and businesses. Every episode takes the intimidation out of technology so that you can be empowered to use the right tools, the right way.
Listen to the current season…
…or listen on the go!
Subscribe using your favorite podcast app.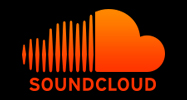 Stay in the loop
If you want to stay in touch via email, just enter your email address below and I'll be sure to send you the latest episodes and relevant articles right to your inbox.