If you've ever said to yourself, "another new tool, I can't learn this stuff," or "I'm not tech savvy enough," this episode is right up your alley. In Season 1 Episode 07 we identify one main reason why you might think you can't use technology.
Have a listen…
…or listen on the go!
Subscribe using your favorite podcast app.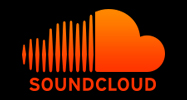 Ask a question
I want to make sure I'm really putting out useful content and the best way to do that is to ask those who I am trying to help. Submit a question and I'll do my best to include it on the show!
Share this episode with your friends!