When it comes to technology, there's a lot of it out there. Break through the intimidation of technology and stop the drain of context switching by doing less, but better with the digital tools you use in your life.
Have a listen…
…or listen on the go!
Subscribe using your favorite podcast app.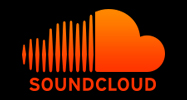 Ask a question
I want to make sure I'm really putting out useful content and the best way to do that is to ask those who I am trying to help. Submit a question and I'll do my best to include it on the show!
Share this episode with your friends!