Are you tired of keeping your business cards on an old fashioned rolodex or just sitting in a pile on your desk? Or maybe you're away from your desk and needed someone's contact information but it was back at your desk in that pile of random cards? Ditch the old fashioned and cluttered ways of storing business cards and keep yours with you everywhere using Evernote.
Have a listen…
…or listen on the go!
Subscribe using your favorite podcast app.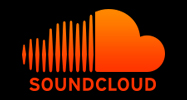 Ask a question
I want to make sure I'm really putting out useful content and the best way to do that is to ask those who I am trying to help. Submit a question and I'll do my best to include it on the show!
Share this episode with your friends!