Have you ever planned an event and found it difficult to keep track of all the information you need? Maybe you had your guest list written on a piece of paper and had to manually total up your guests every time you got an RSVP. Spreadsheets don't have to be just for CPA's or the super analytical types. You can use spreadsheets in really practical ways like keeping track of guests, food, decorations, and everything else you need to plan your event.
Have a listen…
…or listen on the go!
Subscribe using your favorite podcast app.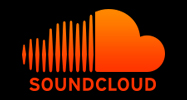 Ask a question
I want to make sure I'm really putting out useful content and the best way to do that is to ask those who I am trying to help. Submit a question and I'll do my best to include it on the show!
Share this episode with your friends!